Harlaw Academy Parent Council Members:-
Chair:  Catriona Allan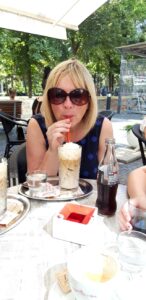 Catriona Allan is the current Chair of the Parent Council and recently elected NPCFS rep for Aberdeen City.  She has a daughter in the Senior phase and her son is now studying at Strathclyde University.  Catriona works for the social care providing charity, Cornerstone, and enjoys travelling, eating out, reading and tennis.  Catriona would encourage anyone who is interested in learning more about the education of their children and have skills that would enable the Parent Council to help make improvements at Harlaw Academy, to think about joining the team.
Vice Chair:  Ruth Adair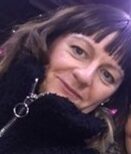 Ruth is a former Harlaw Pupil, has a daughter at the school and a son who has recently left and now in further education.  She joined the Parent Council to help the school be the best it can be and to learn what is happening at the school. She would encourage anyone that would like to get involved to reach out, no matter how much or little time you can give, it is very rewarding.  Ruth enjoys watching football, walking and going to the gym.
Treasurer: Lorraine McCoig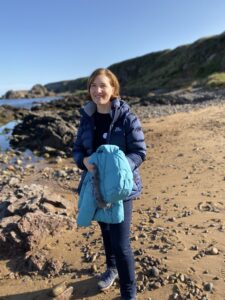 Lorraine is the current Treasurer for the Parent Council. She has 2 daughters, both in the Junior phase at Harlaw. Lorraine works as a physiotherapy assistant at the children's hospital.  No stranger to volunteering, Lorraine has been a Guide leader her whole adult life and is currently a leader at Ferryhill Guides and chairperson/treasurer for the guide campsite. She also enjoys running and keeping active.
Secretary:  Lyndsay Hay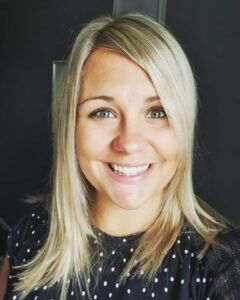 Lyndsay Hay is Secretary for the Parent Council and has a son in the Junior phase at Harlaw with Additional Support Needs. Her background is in Early Years Education but she is now a School Administrator within the city. She was on the Parent Council at Ferryhill and enjoyed being part of the team to learn more about what is going on within the school and also to make sure children with additional support needs have their voices heard.
Harlaw Parent Fundraisers Coordinator:  Angie Nicol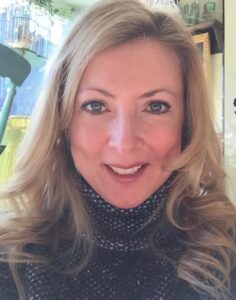 Angela Nicola is the Fundraising Group Coordinator, which is a new role for Harlaw Parent Council.  She has a son in the Junior phase at Harlaw and a daughter who has just left for further education.  Her background is in retail and she sat on the PTA at Ferryhill Primary until both children left.  Please get in touch with Angela with ideas and support!
Other elected members:
Katherine Anderson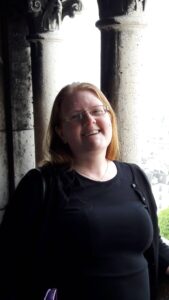 Katherine Anderson has recently joined the Parent Council but has had a long time association with the school having had a daughter left from 6th year in 2020 as well as daughters in the Senior phase and a son in the Junior phase. The children went to St Peters and later St Joseph's Primary School. This is the first time all her children are in the same school which makes it a good time to help out.
Veronica Strachan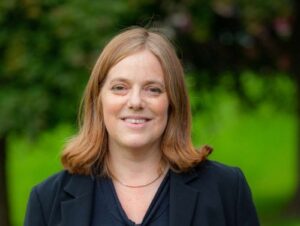 Veronica has two children currently attending Harlaw. She has recently joined the Parent Council as an elected member and sits on the Curriculum Review Group. She hopes to contribute to the work being done to make Harlaw as good a school as possible for all pupils,  She has a background in Higher Education, having worked at RGU for 26 years.
Kevin Rinchey
Kevin Rinchey is an elected member of the Parent Council.  He has a son  in the Junior phase at Harlaw and a daughter at Broomhill Primary.  He is Faculty Head of Humanities at Portlethen Academy where he has been a teacher for 18 years and is a former pupil of Harlaw Academy (left all of 35 years ago!).  His interests are family, Aberdeen FC, politics, sport, education, film, quality TV and decent music, usually from years ago.
Rachael Price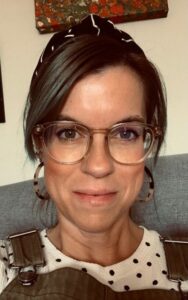 Rachael Price is the newest member of the Harlaw Academy Parent Council but comes with 4 years knowledge after being Vice Chair at Broomhill Primary.  Rachael also took on the role of National Parent Forum of Scotland rep for Aberdeen City a year ago.  The NPFS works hard to ensure that the voices of parents and carers are heard at national level.  She has two children at Harlaw Academy and another at Broomhill Primary.  Rachael would encourage anyone with input they would like fed back to the NPFS to email her at Aberdeen.city@npfs.org.uk