March 2021
Mental Health and Wellbeing Support for Young People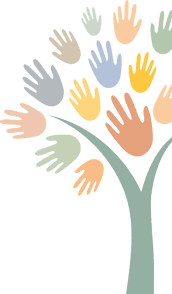 The NHS Grampian CAMHS Early Intervention team have developed a series of webinars to support parents to support themselves and their children during a time when we know anxiety is likely to be increased. The nine webinars focus on different aspects of dealing with anxiety, from tools to help calm anxiety, to looking at getting young people back to school following lockdown. We have included a link to access these webinars.
We share common goals:
to help keep children and young people feel safe and happy
to help each child and young person to be the best they can be
We recognise that everyone is leading busy lives but it should never be too busy for us to think about how we can help each other to achieve these goals.
Family learning is about us trying to make the school and our work open and accessible to parents.  It is also about families trying to support their children navigate their way through school.  One thing about family learning is to remember that little things can and do make a difference.  So I will start with 8 very little things that may help:
make sure we have up to date contact information for you – we put lots out by group call and this relies on you having the groupcall expressions app on a device or us having a contact number or e-mail for you.
know some key dates for your child – when to expect reports and when there are Parent's nights (there is a copy of the school calendar on the website)
Follow what is happening on the school twitter account and/or website
Have a look at what your child is working on in Google Classroom, we do not have parent log in but we encourage your child to take you through it
Have a look at My World of Work a careers resource developed by Skill Development Scotland – again your child will know how to use it or there are good intro guides on you tube.
Have a look at some of the resources developed for parents – the ones from the National Parent Forum for Scotland are particularly clear and can be found at:  https://www.npfs.org.uk/
If you have either a worry or need to know something please get in contact – the office staff are able to direct you to the right person and if that person is busy they will try to get someone else or get the person to get back to you.  No worry is too small and no question is unimportant – we can only improve what we do by hearing from you.  If you do not want to make contact through the school office please contact the Guidance Teacher, Year Head or Head Teacher who will be able to help.
Make time for your child – one thing which came back to me last session when we asked pupils how adults can help them the answer they came back with was "tell them to put their phones down, turn off Netflix and spend some time with us".   As a parent I probably need to take note of what the youngsters are telling me.
As a school we want to be as 'family friendly' as possible because that way we can all do our very best for the young people in our community.  I hope the 8 little things above are a start and if there is anything else we can do to help please let us know.